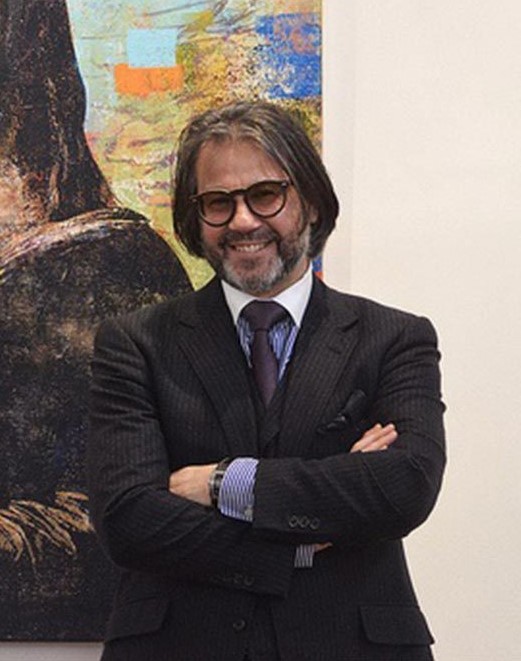 Born in Bulgaria in 1970, Houben Tcherkelov, known as Houben R.T., received his Master of Fine Arts in Painting at the National Academy of Fine Arts, Sofia, Bulgaria. In 1996, he won a National Endowment for the Arts Award for Residency in New York, and later moved to the city in the year 2000.
Inspired by his native Soviet Regime's and the United States' use of imagery to foster a national identity, Houben creates paintings using images derived from various currencies. Interested in exploring how these images function out of their government issued context, he isolates or repositions the images and renders them in a lyrical, colorful, and highly textural manner, commemorating the rich history, symbolic links and inherent beauty of legal tender. In his latest series of currency inspired canvases, whether coming from deutsche marks, pesetas, or dollar bills, Houben presents the viewer with exceptionally handsome transformations of imagery that we all instantly recognize.
Active in both his native Bulgaria and the U.S., Houben represented his home country in the 54th Venice Biennale in 2011. His work has been exhibited throughout the U.S., including the Bronx Museum, NY; the Brogan Museum, FL; and the Montclair Museum, NJ, among others.