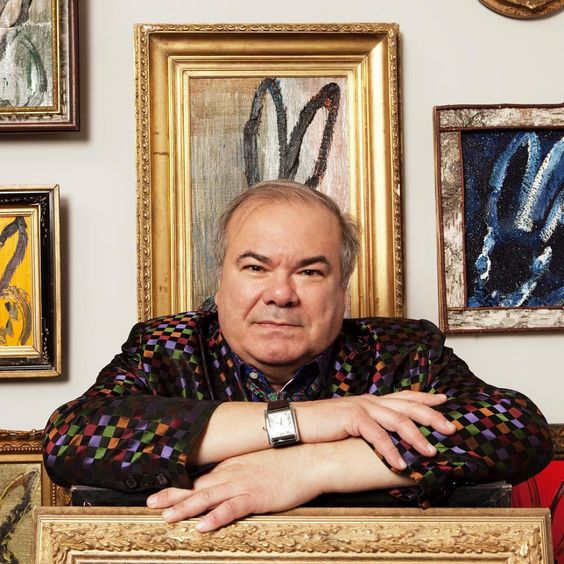 Hunt Slonem was born in Kittery, Maine in 1951. His fascination with exotica imprinted during his childhood in Hawaii and experience as a foreign exchange student in Managua, Nicaragua. Slonem received his Bachelor of Arts degree from Tulane University of Louisiana and studied painting at Skowhegan School of Painting and Sculpture.

Since 1977, Slonem has had over 250 solo exhibitions at prestigious galleries, Museums both domestic and international have collected his work, among them The Metropolitan Museum of Art, The Solomon R. Guggenheim Museum and the Whitney Museum of American Art in New York.
Slonem lives and works in New York City in his legendary loft which houses an aviary for his 70 exotic birds. The studio is a work of art in itself, a lush and sensuous environment, filled with not only birds and plants but also a collection of Baroque and Neo-Gothic furniture, Blenko glass and brilliantly hued rooms that house a dazzling array of paintings in period frames. He also owns a Victoria mansion in Hudson, New York and two plantation homes in Louisiana.